"I have been a client of Neil's since 2013. Neil successfully trained and guided me, both before, during, and subsequently after, an extremely debilitating period of Sciatica in my lower back.
He created an exercise program to strengthen my core muscles resulting in more increased power and flexibility than I had prior to the sciatica. It is now a year since the pain disappeared and I have had no relapse.
Neil developed in me a love of exercise which did not exist in my past and I look forward to our regular workouts.
Knowledgeable, personal and charismatic, he is not only a great Coach, but has become a good and valued friend.
I now live in the United States and still train regularly with Neil online. I cannot recommend Neil highly enough. "
David Bamber
TOM FORD
DESIGN DIRECTOR WRTW STUDIO AND VIP PROJECTS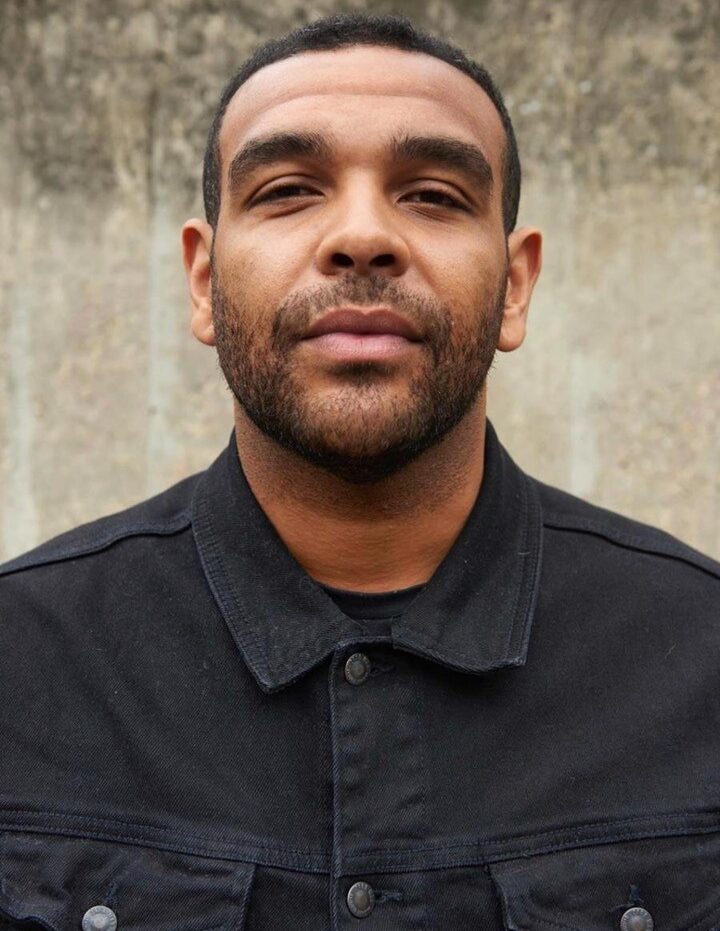 "I've been training with Neil for just over a year now. It's extremely important for me and my career that I have a PT who understands and meets my training needs. It's common for me to have to tone, lose weight or strengthen for a new role and using his sports science background and extensive athletic knowledge he manages to consistently draw up fresh and challenging training programmes. I'm constantly achieving my goals and smashing new PB's with Neil whilst having a good laugh and learning about more about how my body reacts to training and nutrition.
Couldn't be easier to achieve anything you want with Neil and you'll have a giggle doing it."
Bailey Patrick
Actor (The Nest, London Kills BBC)
"At the time Polly was Fashion Editor for Womens health magazine. 'I started training with Neil a few months before my wedding as I wanted to, like most brides, look the best I could on my big day. While the wedding was obviously the main motivator, I also wanted to make some changes for the long term, as I was feeling generally a bit out of shape and uncomfortable with how I looked.
I wasn't seeing the results I wanted to in my body shape through running, so Neil did an amazing job of giving me a tailored program and showing me how to train effectively in the gym using weights. As a result I'm the strongest I've ever been and I'm really happy with how my body looks – I've lost almost a stone in weight, become leaner (my body fat has gone from 24% to 17%), and two months post wedding I've maintained the same results. It proves the training is not only effective, but sustainable and realistic for a busy lifestyle. Neil's sessions are always fun, varied and give me loads of ideas for my solo gym training. I'd recommend him to anyone looking to get stronger and lose fat in a fun and encouraging way!"
Polly Sayer
Junior Fashion Editor – SheerLuxe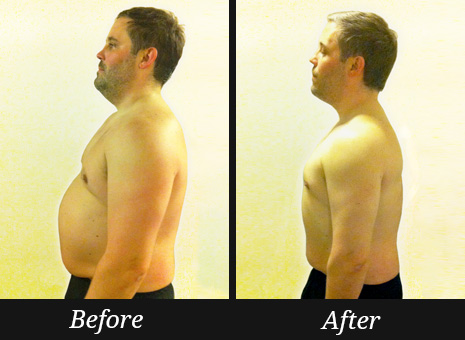 Increase in lean muscle mass (16%)
Chris Barton
I started training with Neil many years ago. It's hard for me to say how good Neil is, but let me tell you he is the best personal trainer I have seen in the many gyms I have been to. I have had a few problems along the way with my weight and also serious injury – Neil has got me through all aspects of both. With Neil's help, guidance, and knowledge of both training and nutrition I have lost over 3 stone and become stronger, fitter and more active than ever. Neil's ability to test you at all different levels from beginner to Olympic style training is very impressive, he thinks on his feet and will push you to the limit. Along the way he has also helped me organize and pushed me through some hard times and between us we have raised well over £6000 for the British Heart foundation and Macmillan Cancer. I am very proud to have Neil as a trainer and now a good friend
Coaches View
"Chris made the quickest transformation I have seen to date. The challenge was 3 stones in 3 months! Chris defied the odds and proved most of his friends wrong. Chris' achievements in such a short time frame are down to his focus and drive, but this is a perfect example of what you can do if you put your mind to it! Well done Chris, the transformation was fantastic."
Sandra 'The terminator' Goodman
I was introduced to Neil through a mutual friend, she knew I was into running and having sustained injuries along the way she suggested I see Neil ' to get me on track', I didn't need Neil, I knew what I was doing, at least that's what I thought! How wrong was I!! I got in touch with Neil who offered a free initial consultation, having taken measurements,discussed my diet we had an informal chat about what I wanted to achieve, he also asked me to keep a food diary for a week. I came away feeling really positive and also a little nervous at having booked my first ever PT session! Quite why I was nervous I don't know, Neil made me feel at ease and together we worked through a programme for me to take away and work on, he also advised me on how I could make a few changes to my diet. A couple of years ago Neil started up group training sessions and I've never looked back, I enjoy not only the group sessions where I've met a great group of friends, I also do 1-2-1 training and shared sessions including training with my son, at 60 I'm fitter, stronger and in the best physical shape of my life. Neil is really passionate about what he does, his aim is to get you to fulfill your goals, my only regret is that I didn't pick up the phone and get in touch with Neil earlier.
Coaches View
"Sandra is without doubt in a league of her own. At 60 she continues to improve on her already high fitness levels. She has earned the nickname 'The terminator', and literally smashes any challenge put in front of her. Her statistics are fantastic; she is lean at circa 20% body fat, but also super strong. She is a pleasure to work with, and is an inspiration to all around her. Sandra unknowingly helps lift the standard of everyone around her. Well done Sandra."
Body Fat Reduction (11.5%)
Kevin Samm
Coaches View
"Kevin has made a complete transformation, and at 54 has become one of NRG Fitness' amazing success stories. His muscle mass has gone up in the process making him stronger, fitter and leaner than most 20 year olds. His statistics below show just how well he has done. We have the highest respect for Kevin at NRG, and can see him going from strength to strength. Well done Kevin and keep up the good work."